CANVAS Studio Visits: Marios Varellas
Is visiting a studio an intimate experience that allows to understand the artist better?
Marios Varellas opened his doors for CANVAS to admire the beauty of his works from every angle and to discuss inspirations over a cup of tea under the pine trees of his garden.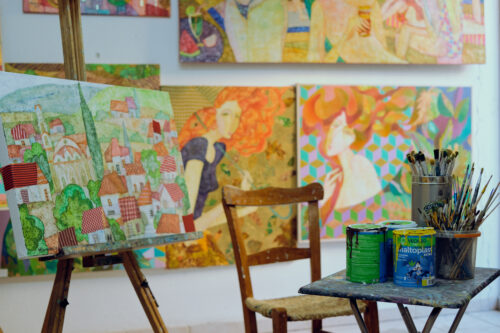 Combining different materials such as fabric, paper and gold foil in his paintings, Marios creates a surrealist reality where his characters indulge in a beauty of the moment, channelling a soft contentment and a fragile charm.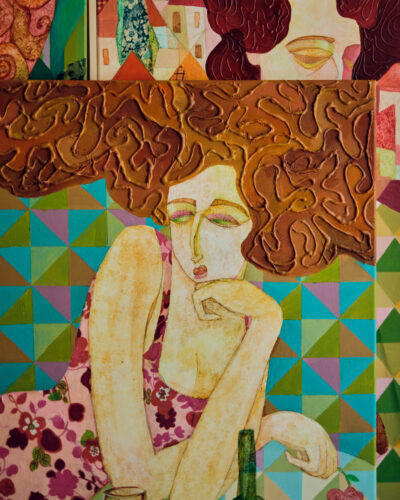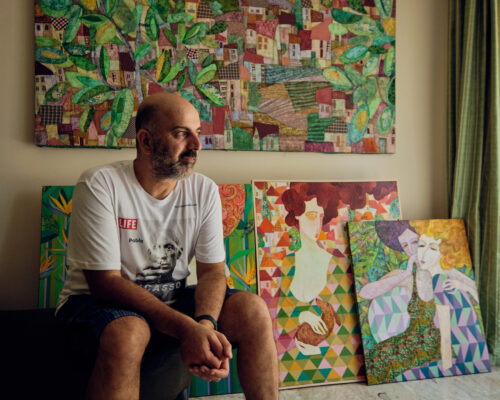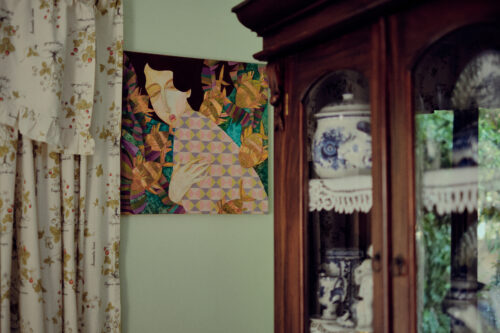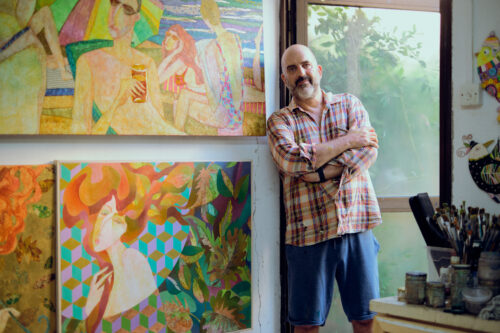 Browse Marios Varellas' works here.