Artist details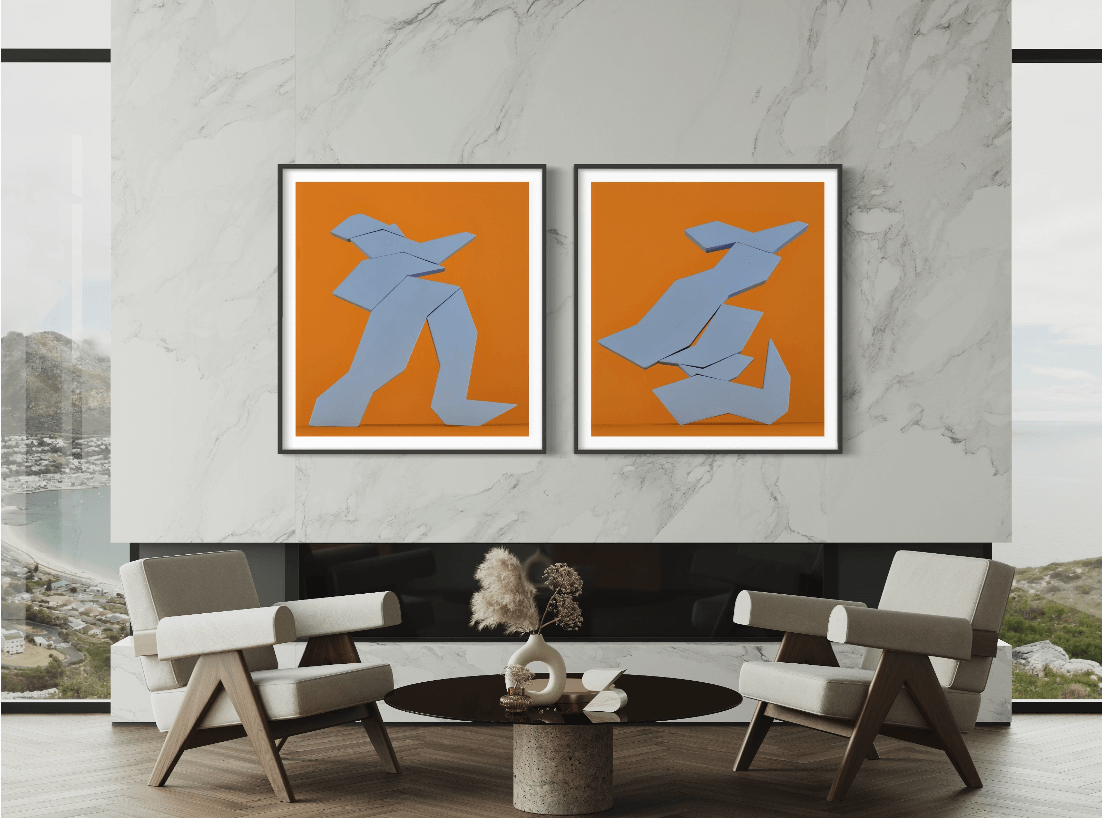 Patterns and geometry are omnipresent in our lives and by experimenting with different perspectives, we challenge our imagination… and by challenging our imagination we achieve a more profound understanding of what surrounds us.
Manipulating the monotonous repetitive algorithms in geometry by alternating between various points of view, individual shapes can be found within these patterns.
What follows is a series of photographs of constructed shapes and colour combinations which are being observed and assembled from a newly found angle.
The questions which are being asked through the process are: What happens to these shapes, individually and as a group when being put into different constellations? How do they influence each other's characteristics and behaviour from each other? Is the original statement of the pattern lost or has it just evolved? What do we, as the observers, see in these new arrangements?
2023 – FORMS – Kunst im Quartier, Hamburg, Germany
2023 – NEW PERSPECTIVES – Four Seasons Hotel, Limassol, Cyprus
2022 – RAW – ROME ART FAIR, Rome, Italy
2022 – ARTIST PORTRAIT in SoulBase Magazine
2022 – CLUSTER PHOTOGRAPHY ART FAIR, London, UK
2021 – "LEWIS AND HARRIS" BOOK PRESENTATION – KOZ Galerie, Hamburg, Germany.
2019 – PHOTO PARIS, Paris, France
2019 – "LEWIS AND HARRIS" BOOK RELEASE
2019 – HYBRIDISED HEBRIDES – Solo Exhibition, Hamburg, Germany
2018 – THE PRINT SWAP EXHIBITION (2018) – Root Studios, New York City, USA