Artist details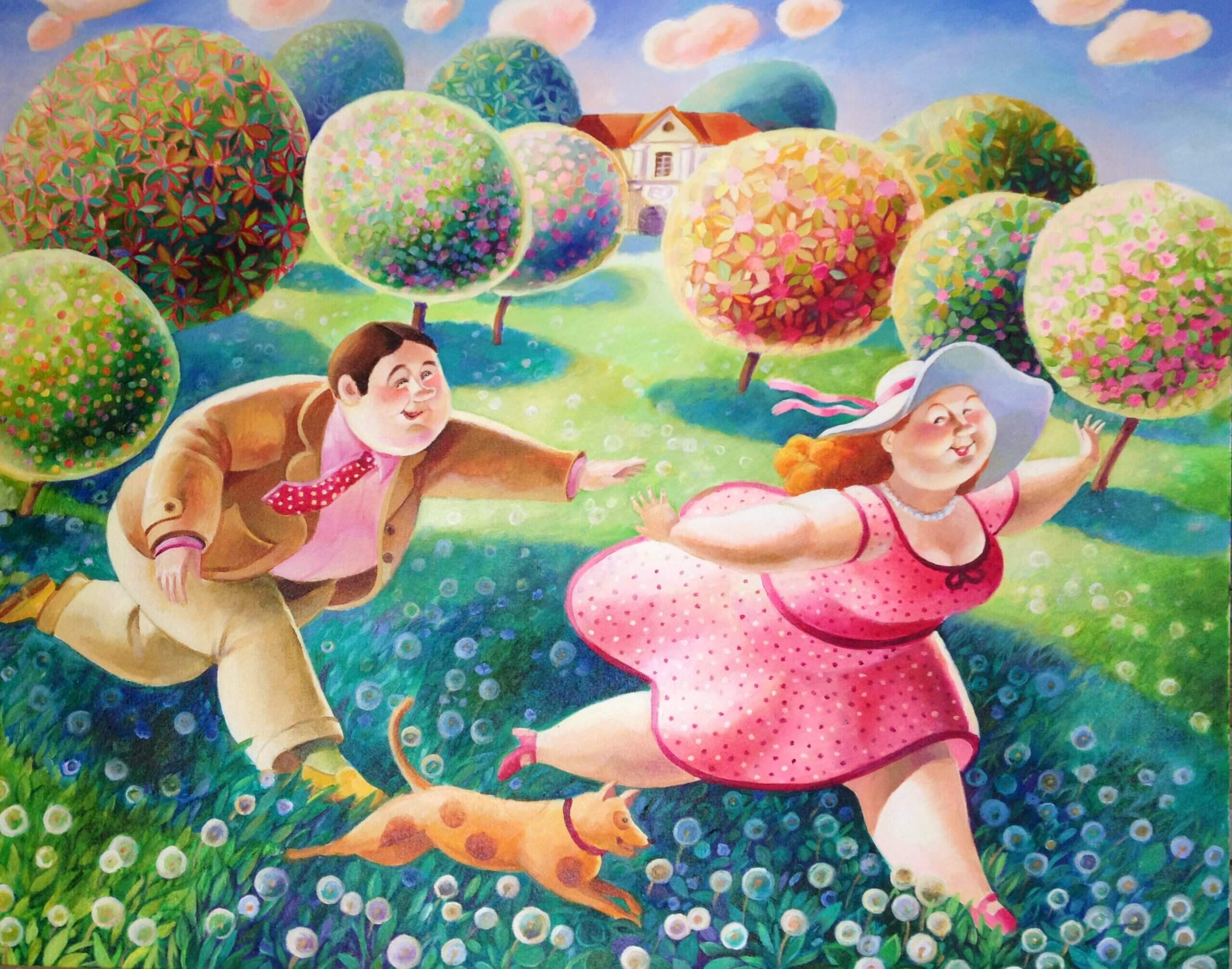 Anna Varella graduated from Stroganov Academy of Industrial and Applied Arts with the Masters degree in Design and Art Criticism in 1996. Since then Anna has been working as an artist in Limassol, Cyprus, experimenting with various techniques such as patchwork, graphic and oil painting.
In her works Anna creates a world of her own, the one that is filled with happiness, bright colours and love. It is a world where people are celebrating every moment. Her characters are wonderful, fun, mysterious and very humble. They might have discovered a thing or two about life.
"Whoever observes my work, I would like them to feel that they have moved into my special private world – a positive universe that is optimistic, full of light, love and happiness, with a lot of humour. It is a world that is not grey from throws of everyday life.
My characters are larger than life and they move in a colorful environment, comfortable and confident about themselves – flirting – falling in love – having fun – showing optimism and joy for life – the one that they want to share with you.
If you catch yourself smiling then I have achieved my purpose."